The automotive wiring harness is the main body of the network of automotive circuits. Without the wiring harness, there would be no automotive circuits, which is one of the critical components of the performance and safety of the entire vehicle.
Automotive wire, also known as low-voltage wire, is not the same as ordinary household wire. The ordinary household wire is a copper single-piston wire. There is a certain degree of hardness. The car wire is a copper multi-stamen soft wire, some soft wire as thin as a hair, several or even dozens of soft copper wire wrapped in plastic insulation tube (PVC), soft and not easy to break.
Due to the automotive industry's extraordinary nature, the automotive wiring harness manufacturing process is also more special than other ordinary wiring harnesses.
The wiring harness is made by selecting the shortest path between each electrical appliance and wrapping several wires of the same path with insulating tape. Therefore, it mainly comprises various colors of low-voltage wires and related connection inserts, terminals, insulating wrapping materials, etc. The automotive wiring harness can be used in conjunction with the harness diagrams mentioned above, along with the parts location diagrams and circuit schematics.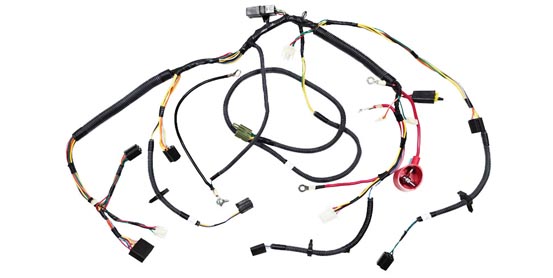 What is an automotive wiring harness?
To make the wiring of the whole car neat, easy to install, and protect the insulation of the wires, the whole car wiring of the car, except for the high-voltage line and battery cable. A starter cable is generally wrapped with insulating materials such as cotton yarn or thin polyvinyl chloride plastic tape to form a bundle, called a wiring harness. An automotive wiring harness is made of copper punching and contact parts terminals (connectors), wire and cable crimping, and then outside the plastic pressure insulator or additional metal shell, etc., to bundle the wiring harness to form the components of the connection circuit.
As the functions of the car increase and electronic control technology are commonly used, there are more and more electrical parts and wires, and the wiring harness becomes thicker and heavier. This is why advanced vehicles have introduced CAN bus configurations with multiplexed transmission systems. Compared with traditional wiring harnesses, multiplexing devices significantly reduce the number of wires and coupling plugs, making wiring easier.
Maojia has designed and customized many automotive wiring harnesses. We have professional engineers who are responsible for the design of automotive wiring harnesses. For each type of automotive wiring harness, we have rich experience. We can respond and design quickly so that we can complete the customization needs of customers in the fastest time.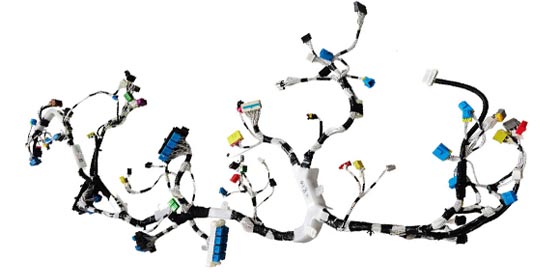 Custom automotive wiring harnesses
The essential component in an automotive wiring harness is the wire. Wires carry current to and from electrical components, most of which are copper. The cross-sectional size of the wire used in an automobile determines the amount of current it is allowed to pass.
Each circuit in a car has its circuit number, and each wire has its color. The conductors can be monochromatic or striped.
Wires Of Automitive Wiring Harness
1. Ordinary wire
Ordinary wires are usually made of multiple strands of fine copper wire. The use of multi-stranded form has better resistance to folding, not easy to break due to repeated vibration.
2. Shielded wire
The primary function of shielding wire is to prevent electromagnetic interference. Suppose the signal harness is close to a high current or high voltage harness or component. In that case, the signal conductor will be subject to electromagnetic interference resulting in signal misalignment. The shielded conductor is wrapped with aluminum foil or a mesh harness for grounding. Electromagnetic interference is eliminated by direct grounding.
Plug Connector
1. The structure of the plug connector
Automotive plugs are mainly composed of pins, shells, and accessories.
2. Classification of plug connectors
Classification by connecting parts.
There are two types of plugs: line and line plugs and line and component plugs.
Line and line plug refer to the plug connected to both ends of the harness. The plug plays a connecting role.
Line and component plugs refer to the wire harness connected to specific components of the plug.
By the structure of the plug classification.
Plugs can be divided into male and female plugs according to their structural characteristics. Male plugs are mainly pin-based. Female plugs are mainly spring-loaded.
Maojia, after 15 years of research and design, has completely covered the automotive product line with various types of wires. For various types of connectors, we can give the perfect solution so we can meet the various customer needs.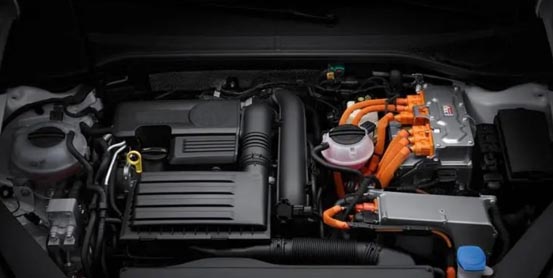 Some parameters of automotive wiring harness
The main wiring harness of the whole car is generally divided into the engine (ignition, EFI, power generation, starter), instrumentation, lighting, air conditioning, auxiliary appliances, and other parts. There are the main wiring harness and a branch wiring harness.
The main wiring harness of the whole car often takes the instrument panel as the core part and extends back and forth. It is divided into the front harness (including instrumentation, engine, front light assembly, air conditioning, battery), rear harness (tail light assembly, license plate light, luggage compartment light), roof harness (door, roof light, audio speaker), etc.
The wiring harness surface is wrapped differently according to its use parts:
Engine wiring harnesses work in a harsh environment, so they are all wrapped with threaded tubes that are highly flame-retardant, waterproof, and have high mechanical strength.

The front cabin wire also works in a relatively poor environment, so most of the branches are wrapped with threaded pipe with good flame retardancy, and some are wrapped with PVC pipe.

The instrument line working space is small, the environment is relatively good, and available tape full wrap or flower wrap.

The door line and headliner line working space are small, available tape full wrap, part of the branches can be wrapped with industrial plastic cloth; more good headliner line can be directly glued to the car with sponge tape. Chassis line because of more contact with the body part, so use bellows wrap to prevent the harness wear.
Wire harness size should meet the following requirements:
The length of the trunk line and protection sleeve should be not less than 100mm, and a multiple of 10. Such as: 100mm, 110mm, 120mm, etc.

Branch line length should be not less than 30mm.

Between the joints, the distance between the joints and branch points should be not less than 20mm.

When an insulating sleeve is required at the connection of wire and terminal, the length of the insulating sleeve shall not be less than 20mm.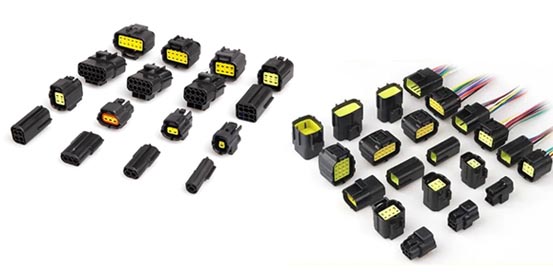 The advantages of Maojia automotive wiring harness
The connector is an essential factor in the customization of automotive wiring harnesses. Years of custom processing of automotive wiring harnesses have allowed us to build a rich inventory of connectors and channels, a massive inventory of connectors so that we can always complete our tasks quickly. Once we check the specifications requested by our customers, our design engineers can use our existing connectors. If not, we can find them quickly through channels. So we have fast custom production lead times!
Certifications for Maojia wire harnesses
As a UL listed manufacturing facility, we use many standard UL® cable types. Our team can get started faster with known gauge cables and use the harness to our customer's advantage during the assembly process.
Our certifications are also ISO 9001, ISO 13485, and IP67/68, a reflection of our standardized and standardized production, which allows us to integrate technology and fine craftsmanship into our projects perfectly.
Quality testing of Maojia wire harnesses
Once the harness is designed and produced, the critical testing process to ensure quality begins. Every harness we produce is tested for 100% continuity, integrity, polarity, and function before being shipped to customers worldwide. We have a complete test system to detect all anomalies from the inside out because we want to ensure it's right before leaving our facility. We have over 25 quality inspectors at the factory, we are International IPC (IPC/WHMA-A-620D CN) evaluated, and attention to quality and detail is the core competency of What Maojia.
How to start a custom wiring harness
We offer a full range of wire harness and cable assembly design and manufacturing services. Fast manufacturing speed and excellent quality are our strengths, we deliver the perfect solution on time and budget every time, and we are constantly improving our processes.
Over the decades, we have developed a more comprehensive capability to meet the more complex processing of custom services. The process will begin with a detailed dialogue with our customers to review the specifications needed to meet their needs. We will have a strict timeline to ensure completion within the specified time frame.
Our team consists of experienced professionals who are skilled and innovative fabricators. When you are ready to get started, you can contact our team.
Maojia Custom Automotive Wiring Harness