D-SUB connector cables are commonly used in computing, video, and communication applications. These connectors are also used in military, medical, industrial, data, instrumentation, and consumer applications. D-sub connectors are named for their unique D-shaped shield shape. This metal shield protects the connector's two or more rows of Pin pins or females, ensuring that the connector is mated for docking through proper orientation and alignment. It should fit snugly inside the shield of another male header. Sometimes the shield is also designed to prevent electromagnetic interference.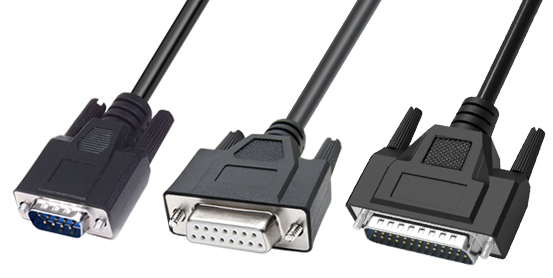 D-sub has a characteristic shield and fastening screw design, greatly enhancing the product's durability. The harsher the environment, the more extraordinary the value of D-sub. We design and manufacture D-sub cables but are not limited to the above. We support customization.
We look forward to receiving your inquiry.
What is D-SUB cable?
It is mainly used in telecommunication, industrial control, data transmission, aviation, aerospace, military industry, etc.; it is usually applied with PCB or CABLE as an I/0 interface with shielding function; it is usually used in telecommunication equipment, data exchange equipment, routers, switches, servers, and other equipment.
D-SUB connector cables are large, durable, and rugged, making them ideal for use in harsh environments where durability is essential. They are also compatible with many older devices. D-subs are widely used in factories, manufacturing plants, and industrial environments with these advantages. In addition to having a metal shield, some D-sub connectors are designed with a screw-on one side. In a tightened state, these screws provide a secure connection, ensuring that the connector remains matched for handoff in any situation.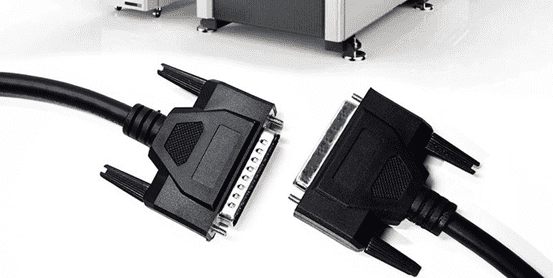 Custom D-SUB Cables
By frequency range of use
High-frequency connectors: ≥3MHz; Low-frequency connectors: <3MHz By use occasion.
Standard type; Hybrid type.
By pin density: Normal type connector; High-density connector. Divided by connection method.
Solder type: cable solder type, PCB solder type; Crimp type: cable crimp type, PCB board on crimp type. Insulator shift connection (1.D.C cable connection)
Standard D-SUB product PINs: 9, 15, 25, 37, 50Pin.
High-density D-SUB products with the following pin counts: 15, 26, 44, 62, 78Pin.
The following products are mounted on PCBs: straight/bent pin soldering and crimping.
The products connected with cables have the following types: solder connection, crimp connection, and IDC piercing connection.
After 15 years of R&D and design, Maojia has wholly covered the product line and can meet all kinds of customized needs of customers, and we can give perfect solutions.
Some parameters of

D-SUB cable
Rated voltage: 300V; rated current: common type: 5A, high density: 3A; contact resistance: ≤15mΩ; withstanding voltage: 1000Vr.m.s; insulation resistance: 5000MQ; single pin insertion force/extraction force: 3N max/0.3N min using environment: -55℃~125℃.
D-SUB connector: DB9, DB15, DB25, DB37, DB44, DB50, DB62, DB78, HDB26, VGA
Connection cable, pure copper core, compilation net shield + aluminum foil shield, PVC outer quilt, nickel-plated connector, gold-plated probe, OD7.2, 26AWG.(customizable)
Maojia supports a variety of connector appearances, material, length, color, core, and other diversified customization.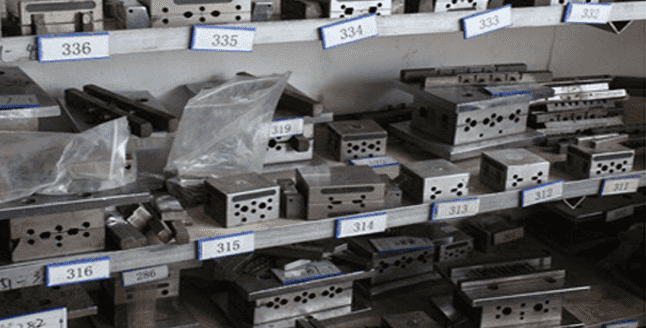 Advantages of Maojia D-SUB
Mold is an essential factor in wire harness customization. Years of custom processing have given us a wide variety of molds and a large inventory of molds so that we can always get the job done quickly. Once we check the specifications required by our customers, our design engineers can use our existing molds, or if not, we can make the molds.
Maojia Wire Harness Certification
As a UL-listed manufacturing facility, we use many standard UL® cable types. Our team can get started faster with known gauge cables and use the harness to our customer's advantage during the assembly process.
Our certifications are also ISO 9001, ISO 13485, and IP67/68, a reflection of our standardized and standardized production, which allows us to integrate technology and fine craftsmanship into our projects perfectly.
Quality testing of Maojia harnesses
Once the harness is designed and produced, the critical testing process to ensure quality begins. Every harness we produce is tested for 100% continuity, integrity, polarity, and function before being shipped to customers worldwide. We have a complete testing system to detect all anomalies from the inside out because we want to ensure it's right before leaving our facility. We have over 25 quality inspectors in the factory, we are International IPC (IPC/WHMA-A-620D CN) evaluated, and attention to quality and detail is Maojia's core competency.
How to start a custom wiring harness
We offer a full range of wire harness and cable assembly design and manufacturing services. Fast manufacturing speed and excellent quality are our strengths, we deliver the perfect solution on time and budget every time, and we are constantly improving our processes.
Over the decades, we have developed a more comprehensive capability to meet the more complex processing of custom services. The process will begin with a detailed dialogue with our customers to review the specifications needed to meet their needs. We will have a strict timeline to ensure completion within the specified time frame.
Our team consists of experienced professionals who are skilled and innovative fabricators. When you are ready to get started, you can contact our team.
Maojia Custom D-SUB Cable Product