DVI, HDMI, and DisplayPort are all commonly used cable harnesses that are widely used in personal computers, monitors, PCs, DVDs, set-top boxes, high-definition televisions (HDTV), digital audio, high-definition projectors, home theaters, and other devices.
We manufacture DVI cables, HDMI cables, and DisplayPort cables but are not limited to the above. We support customization. We look forward to receiving your inquiry.
What are DVI, HDMI, and DisplayPort cables?
DVI (Digital Visual Interface), or Digital Video Interface. Digital Video Interface (DVI) is an international open interface standard widely used in PCs, DVDs, high definition televisions (HDTVs), high definition projectors, and other devices.
HDMI: High Definition Multimedia Interface (English: High Definition Multimedia Interface) is a complete digital video and sound transmission interface that can transmit uncompressed audio signals and video signals. HDMI cable can be connected to set-top boxes, DVD players, personal computers, television amusement devices, integrated amplifiers, digital audio, and TVs.
DisplayPort is a high-definition digital display interface standard that connects computers and monitors and connects computers and home theaters. DisplayPort 2.0 supports a maximum transmission bandwidth of 80Gb/S in terms of performance. On June 26, 2019, the VESA standards organization officially announced the new DisplayPort 2.0 data transmission standard specification, closely integrated with Thunderbolt 3 and USB-C to meet 8K and even higher level display output requirements.
At Maojia, we have designed and produced many of these harnesses, either as a single connector or a combination of multiple connectors. We have the experience in this area to complete each project quickly.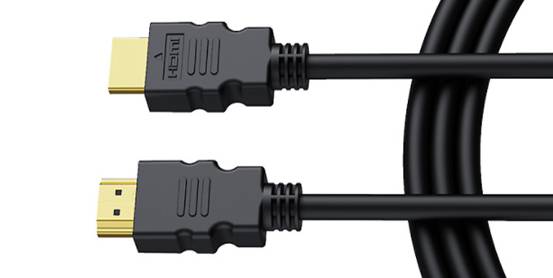 Custom DVI, HDMI, DisplayPort Cables
The DP harness assemblies we manufacture in Maojia are carefully designed. Previously, DP 1.1, 1.2, 1.3/1.4 had a total theoretical bandwidth of 10.8Gbps, 21.6Gbps, and 32.4Gbps, respectively, but they were all only 80% efficient (8/10b encoding), making it challenging to meet the demands of 6K and 8K high resolution and high color depth and refresh rate.
DP 2.0 raises the theoretical bandwidth to 80Gbps in one fell swoop and uses a new encoding mechanism of 128/132b to raise the efficiency to 97%, with the actual available up to 77.4Gbps, which is three times the full DP 1.3/1.4, far exceeding the theoretical bandwidth of HDMI 2.1 at 48Gbps.
In this way, DP 2.0 can easily support 8K/60Hz HDR, >8K/60Hz SDR, 4K/144Hz HDR, 2×5K/60Hz, and other output formats. Not only can it support any 8K display without compression, but it can also support up to 30-bit color depth (over 1 billion colors) for 8K HDR.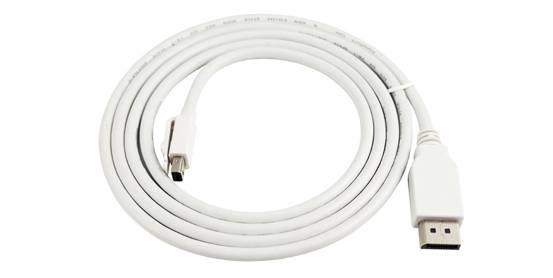 Some parameters
DVI connectors: DVI-Digital (DVI-D), DVI-Analog (DVI-A), and DVI-Integrated (DVI-I)
DVI24+1 HD cable, copper-clad steel core with aluminum foil shield + aluminum-magnesium wire braided shield, PVC outer cover, red and black braided mesh with magnetic ring, gold plated head, OD7.2, support 3D, support 1920*1080P resolution. (Customizable)
HDMI HD cable, 14+1 copper clad steel core with an aluminum foil shield, PVC outer cover, black glossy, gold plated head, OD7.0, support 3D, support 1920*1080P resolution (customizable)
DP to DP adapter cable, black 1.5m 1.8m, support 4k, 1.8m support 1080p entire copper core, gold-plated interface DisplayPort line dp line HD video DP connection cable (customizable)
Maojia supports a variety of appearance, material, length, color, core, and so on diversified customization.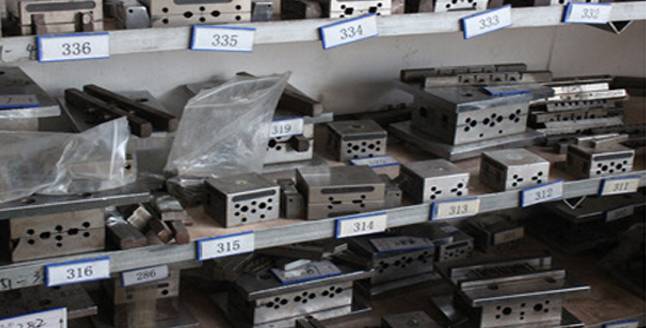 Advantages of Maojia DVI, HDMI, DP harnesses.
Mold is an essential factor in wire harness customization. Years of custom processing have given us a wide variety of molds and a massive inventory of molds so that we can always get the job done quickly. Once we check the specifications required by our customers, our design engineers can use our existing molds, or if not, we can make the molds.
Certification of Maojia wire harnesses
As a UL-listed manufacturing facility, we use many standard UL® cable types. Our team can get started faster with known gauge cables and use the harness to our customer's advantage during the assembly process.
Our certifications are also ISO 9001, ISO 13485, and IP67/68, a reflection of our standardized and standardized production, which allows us to integrate technology and fine craftsmanship into our projects perfectly.
Quality testing of Maojia wire harnesses
Once the harness is designed and produced, the critical testing process to ensure quality begins. Every harness we produce is tested for 100% continuity, integrity, polarity, and function before being shipped to customers worldwide. We have a complete test system to detect all anomalies from the inside out because we want to ensure it is correct before leaving our facility. We have over 25 quality inspectors in the factory, we are International IPC (IPC/WHMA-A-620D CN) evaluated, and attention to quality and detail is the core competency of What Mauka.
How to start a custom wire harness
We offer a full range of wire harness and cable assembly design and manufacturing services. Fast manufacturing speed and excellent quality are our strengths. We deliver the perfect solution on time and within budget every time, and we are constantly improving our processes.
Over the decades, we have developed a more comprehensive capability to meet the more complex processing of custom services. The process will begin with a detailed dialogue with our customers to review the specifications needed to meet their needs. We will have a strict timeline to ensure completion within the specified time frame.
Our team consists of experienced professionals who are skilled and innovative fabricators. When you are ready to get started, you can contact our team.
Maojia Custom DVI & HDMI Cable Product